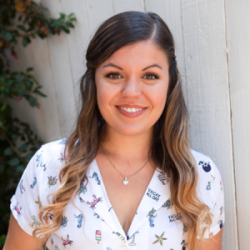 Chelsey Wegener, M.S.
Cohort 1 alumna
Graduating class of 2021!
I am interested in studying the effects of large scale processes such as climate change and ocean acidification on macroalgae. I am looking forward to doing so in the complex and anthropogenically affected SF bay. I work in Dr. Karina Nielsen's lab.