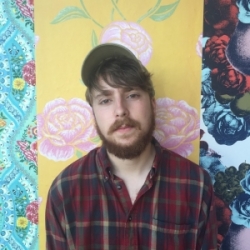 Christian Tettelbach, M.S.
Cohort 2 alumnus
Graduating class of 2021!
I graduated from UC Berkeley with a B.S. in Biology in 2016. Since then I have volunteered/worked with a number of marine science organizations including the California Department of Fish and Wildlife, the California Science Center, and the Wrigley Institute for Environmental Studies. I am also an avid scuba diver, and received my AAUS certification in 2016. I am broadly passionate about applied ecological research and the impact it can have on conservation and restoration practices. More specifically, I am interested in anthropogenic climate change and how it will impact marine ecological communities. I am excited to be working in Dr. Kathy Boyer's lab, and will be studying the effects of increased temperature and acidity on eelgrass and it's invertebrate community.