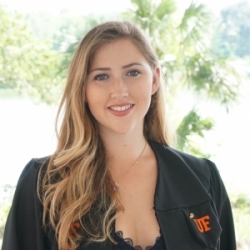 Morgan Farrell, M.S.
Cohort 2 alumna
Graduating class of 2021!
I work on coral restoration and resiliency. For my project I am hoping to explore how the coral microbe community contributes to coral health and what capabilities it has to adapt to a changing environment. I will be working with Dr. Jose de la Torré and Dr. Rebecca Albright.
Awards while in the program:
- Women's Diver Hall of Fame, Graduate Marine Conservation Scholarship
- Instructionally Related Activities (IRA) Grants for Student Research in Biology, SFSU
- CSUPERB (California State University Program for Education and Research in Biotechnology) Student Travel Grant