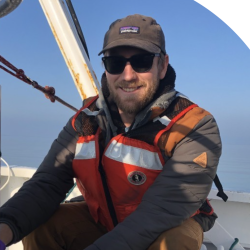 Stephen Randall, M.S.
Cohort 4 Alumnus
Graduating Class of 2023!
I completed my B.S. in Aquatic Biology from UC Santa Barbara in 2018. After graduation, I moved back home to San Diego and worked for an environmental consulting firm. I am excited to join the "Wilker-Dale Lab" (Drs. Frances Wilkerson and Richard Dugdale) where I will be studying phytoplankton and nutrient dynamics in the San Francisco Bay Estuary. My favorite marine organism is the narwhal.